I think it's about time I step up and say thank-you for putting on these BBQ's.
This is the 4th one I have been to and have had a great time at each one.
I got to meet, TheOtherTim this year. We had a great chat about dirt bikes up on the training course where my daughter and granddaughter were learning to ride. BTw, did Tim find his Radar Detector?
As always, your cooking skills were greatly appreciated Tim. And this year it was a real treat to see you had taken a picture of the Killer Tomato (the red Goldwing at the other end from that Lou's beautiful Drifter) and my son in laws Ninja.
We cut across from Pollock Pines on Iron Mountain Rd. to 88 this year as my SIL wanted to show me the memorial of the 6 bikers that were killed back in 89. It was hard to fight back the tears while and reading the tribute.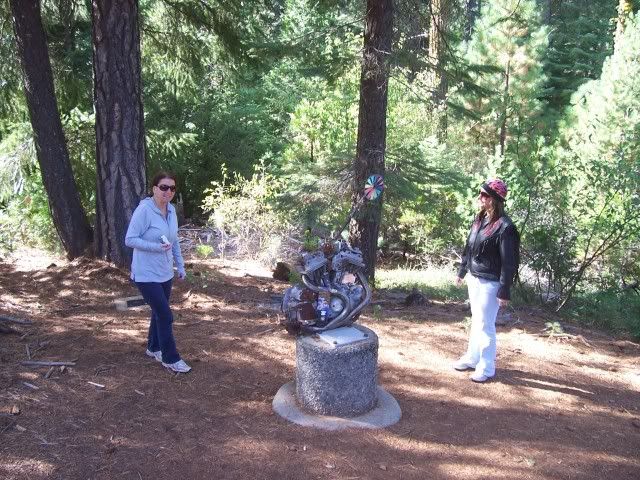 I have always liked the looks of the Drifter, and my daughter decided that will be her first bike.