But we came very close. And it wasn't until I seen this sign,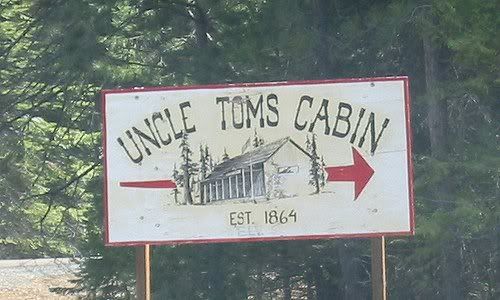 that I realized where I was. Nope, I never been on this side of Uncle Toms cabin. In fact, I have only been to UT's cabin once and I reckon that's enough.
I hear tell they have some pretty big shin dings up there, but those days are over for me.
I think the last time I rode up that direction was by going past Stumpy Meadow back in the early 80's and then the road was washed out, well more like a bridge had been stolen from a ravine.
It seems to me the road was paved to UT's cabin and then it was dirt from there on.
I can't really tell ya where the hell those Old Farts took me on this trip, other than the only traffic we seen was 2 logging trucks.
I do remember Sir Charles pointing out the Rubicon to me, but my knowledge about that is only hearsay from a very old rustic miner friend of mine, long gone.
He was a story in himself and I wished I had documented our conversations, but imagine yourself talking to one of the real 49er's and you would know what this guy was like.
I am getting a little side tracked here, but then that is what happens when you hang out with the Old Farts.
At breakfast I sat in between, Tricky Dick and Dirty Harry, and I am here to tell you, I am sure glad God designed our brains in 2 hemispheres each having it's own ear. As one side was sucking in the escapades of Dirty Harry's riding days when he tried to conceal from his parents that he had bought a motorcycle to the other side listening to how Tricky Dick weed eats tree's with his body.
And don't even get me started about the adventures of our favorite Leo chasing down a dumbazz Texan p-up driver right before our eyes. However I sure would love to be a fly on the wall when that Texan opens his mail!
And let this be a lesson to all cagers that might cut off a biker and then flip them off, are you absolutely 100% sure they are not an off duty cop?
Geeze, what the hell was I writing about?
That's just it, because I don't know where I rode, other than we left i-80 at Auburn and entered Hwy 50 above Kyburz!
But it was a FANTASTIC day to ride. And an even better day to spend with a bunch of Old Farts that treat you like a brother.
With that said, here are 16 of the 100 pictures I took;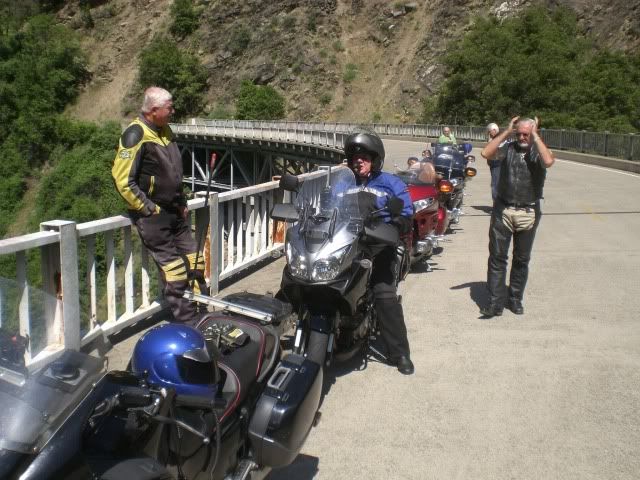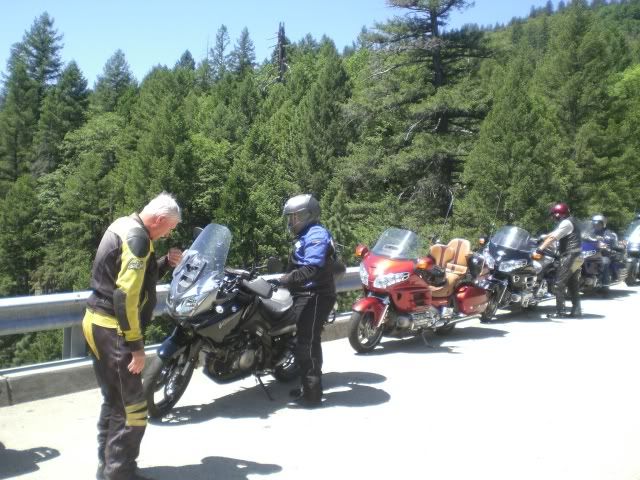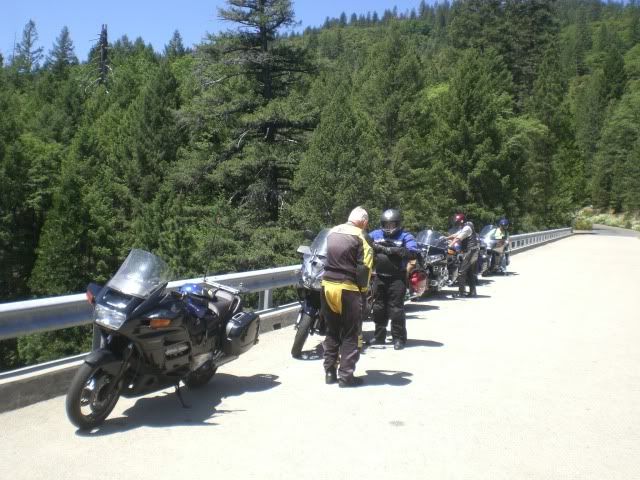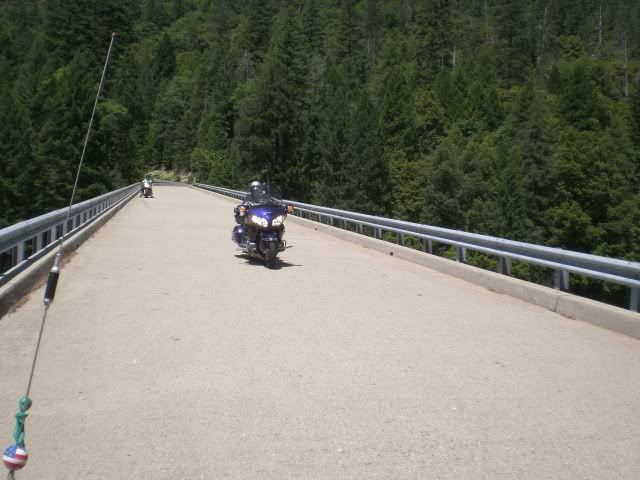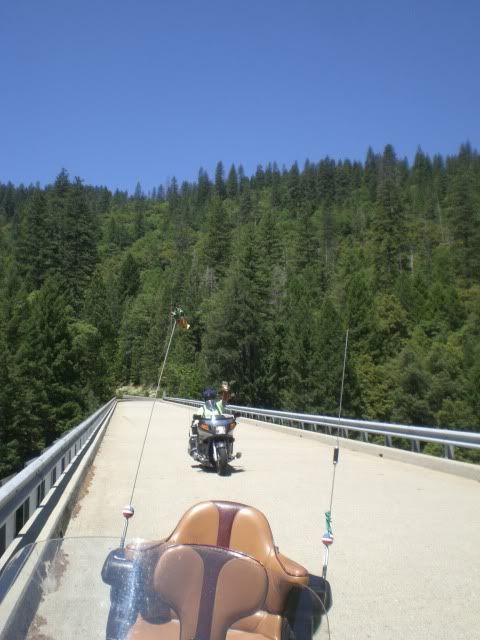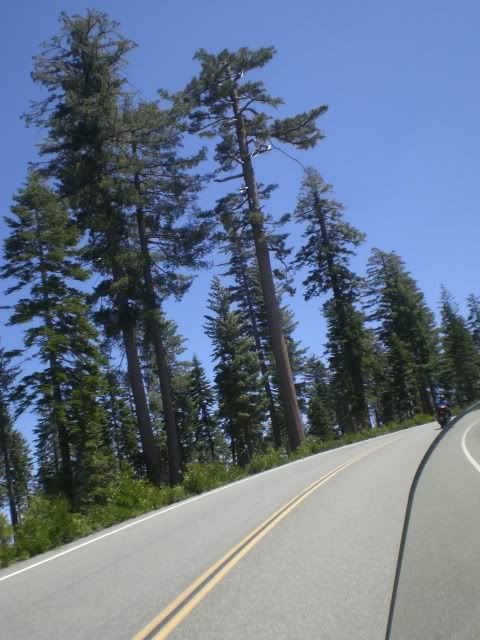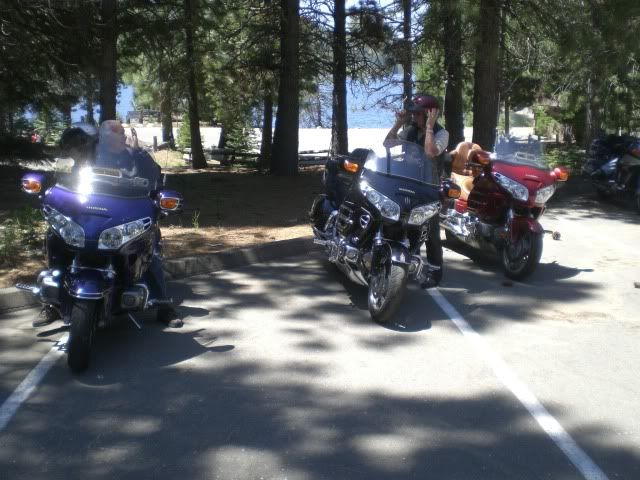 At lunch time we found some local exotic herbs, ah, back in the day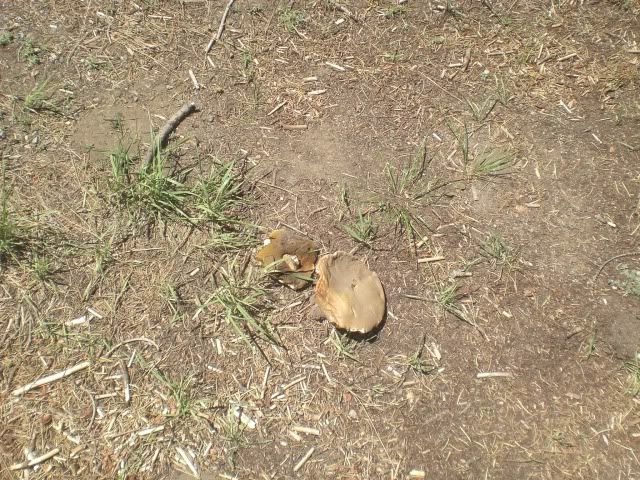 A couple of the guys thought I seriously crumbled them in their chow.